Presidents Notes…
July 26, 2017
Hello from Pawhuska, OK
(Home of the Pioneer Woman…as seen on the Food Network)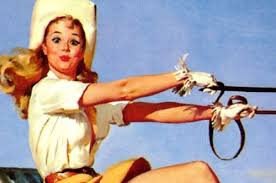 Please help spread the word that the WMHA Viva Las Vegas rally registration is now open. We will also be celebrating our 30th Anniversary. For now there are two ways to register. 1. To register online go to FMCA.com> chapters/area> area rallies> then click on the register box. 2. To register by phone call HQ's at 800-543-3622. A 3rd way will be by mail in registration form which will appear in the FMC magazine starting in October.
Start planning now for your Chapter's pre-rally at Indio. And if you bring one third of your chapter (minimum of 10 coaches) we will give you an additional parking space, with electricity ($95 value), which you can use as a party site throughout the rally.
On Thursday an e-Blast will be sent to the Western, Northwestern, and Rocky Mountain Areas to inform everyone that Indio registration is now open.
Hope to see you all at the rally…January 10-14, 2018.
Sincerely,
Lon
_____________________________________
Lon Cross, F233066
FMCA National VP, Western Area
President, Western Motor Home Assoc.
PS: here's a PDF of the form  WMHAReg_FMC1017