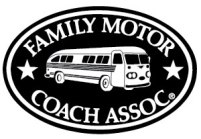 July 4, 2017
It is with great sadness that I inform you of the passing of a longtime FMCA member King deBord, L16686. He passed away on Monday, June 26, 2017.
King deBord, served as the Northwest Area vice president from 1991 to 1994 and as International Area vice president from 1995 to1996. The Governing Board awarded Life membership to King and Jackie in 2005.
King served on many FMCA committees as well as belonging to many chapters [Ed: several in Western Area].
Sadly, King's wife, Jackie, passed away on September 3, 2016
Cards and condolences can be sent to Jim and Linda deBord & family at 1325 Eckard Ave., Port Angeles, WA 98362.
Lon
_____________________________________