We had a pretty productive Western Motor Home Association Governing Board and Indio Rally Planning session at the Kings County Fairgrounds in Hanford these past few days.  Our leaders provided a hospitable environment (thank you Christine) and we got stuff done in record time.   The Western Area Rally team gained some enthusiastic new volunteer captains and it looks to be another great rally.  We will be saying goodbye to some other captains and we thank them for their service.
Not all was work, some early arrivals went to Superior Dairy for dessert Sunday night: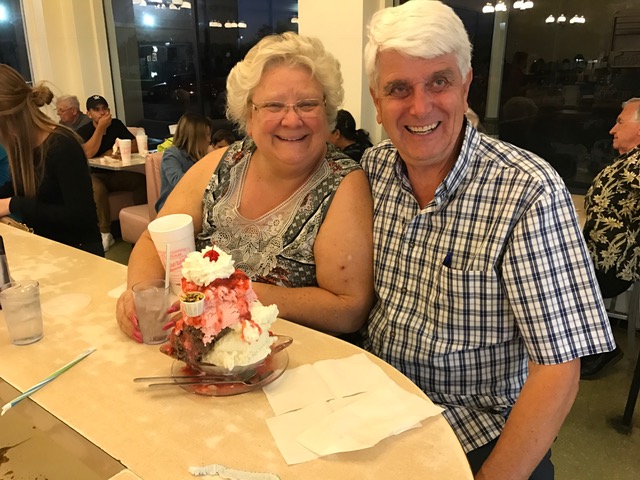 That's right!  That's 15 scoops of ice cream in a Banana Split… no wonder it's a WMHA favorite spot in Hanford.  Ice Cream for a week.
— Editor